Project Description
Design-centric and developed in deep collaboration with the owners, Carver Brewing Company's site was a heck of a lot of fun to make.  Like everything else they do, Carver Brewing wanted something world class.  They wanted it to combine a hip and young feel with hints of art-deco and old world rustic warmth.
We started out by looking at award winning websites, designing a site-map and hunting down photos and font combinations that fit the vision.  We gathered and designed page elements, organized photo shoots and mined old photos to generate the needed content.  Once enough content was in hand, multiple homepage mockups were produced and refined until we could say, "yeah, that's it."  We met once a week to ensure our visions were aligned and that we could react quickly to design changes and tweaks.  We launched on time and on budget.
Exploring Typography
Typography is a neglected design element going through a renaissance.  Web design used to be limited to a small and boring set of fonts.  With the introduction of CSS3, these limitations were lifted.  We worked to make the messaging come alive with paired fonts that draw the eye and improve the experience.
Carver Brewing Company Web Page Samples
Optimized for Speed
Google now penalizes websites that don't have a good mobile experience and are slow to load.  We employed best practices in page speed optimization and ended up with a site that had a higher pagespeed score than any other brewery in Durango.  To make sure that we wouldn't be hurt in google search results for mobile, we tested every page to ensure total compliance.  We passed with flying colors.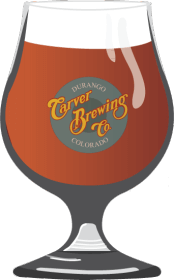 Results to Celebrate!
Engagement by individual users increased 400% compared to the previous year and reservations were up 200%.  In a tourist economy it's hard to quantify the ROI on website redesign that directs people to a location. Was the bump in customers due to an uptick in tourists?  A particularly busy season?   A website redesign?  The best we can do is look at engagement at the user level and private party reservations.  Using these measures, it wasn't even close.