It had been nearly a decade since the San Juan Citizens Alliance updated their website when they approached Early Motion.  They asked us to take the website to the next level and later said we took it 5 levels.  The old site was not mobile responsive, didn't have flexible templates, and was sorely out of date.   We worked the the Alliance to make a website that is functionally powerful, connected to a CRM, visually stunning, inspires people to learn,  and get involved in the work of the alliance.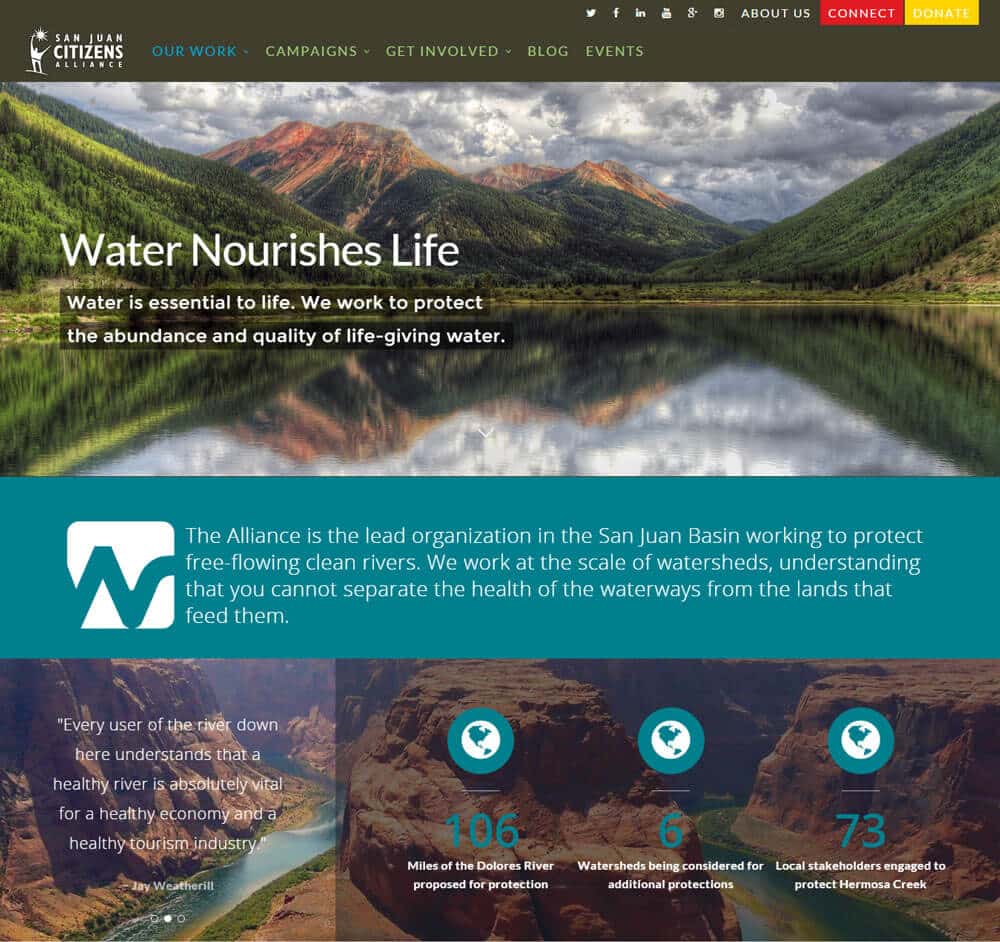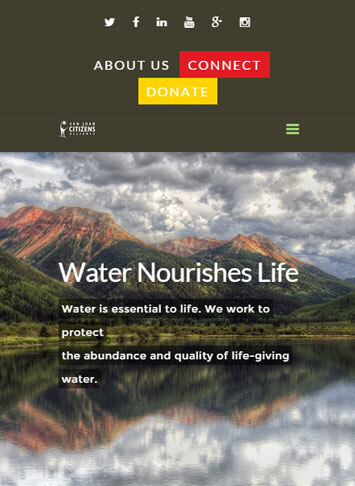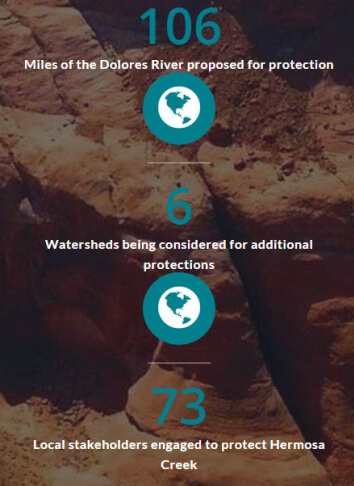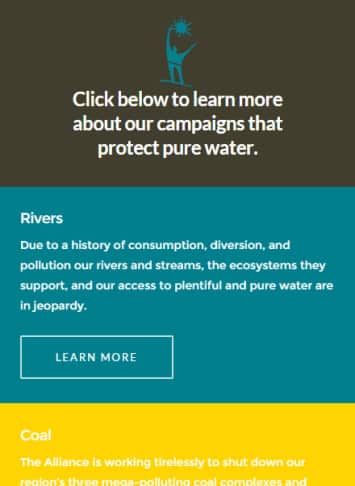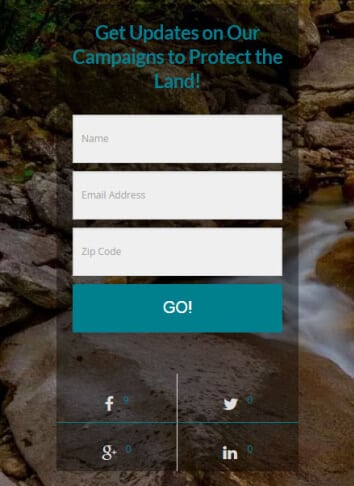 One of the primary requirements for modern web development is that it looks and works as good on mobile as it does on desktop. We worked to provide a natural experience for users who want to stay informed via their mobile devices.
Knowledge is power and too much information too fast can be overwhelming. Smart activism requires an engaged audience. We designed an experience that is intuitive, while allowing the user to drill down into ever greater detail.
Clean top level navigation, sticky menus, calls to action and related content sections all help the user find the next exploration point without having to wonder what they are going to find next.
A primary mission for any organization is successful communication with stakeholders. We connected user form data to salsa member management platform to help make sure the right info gets to the right people all the time.
One of the main goals of the San Juan Citizens Alliance website redesign was to remind users of the incredible beauty of the Southwest, placed in the context of how coal, mining and oil & gas industries sometimes place private gain before responsible environmental stewardship. We wanted to inspire citizens to join the Alliance through breathtaking photography and simple, but powerful messaging.
Clean Call-to-Action
Throughout the process we sought to create a clean and intuitive user experience.  We traded out lots wordy prose for spacious layouts with beautiful pictures, interactive elements, and concise messaging.  We wanted to make sure that people new where to go to find the information that they needed, and to make sure that information was presented in a straightforward way.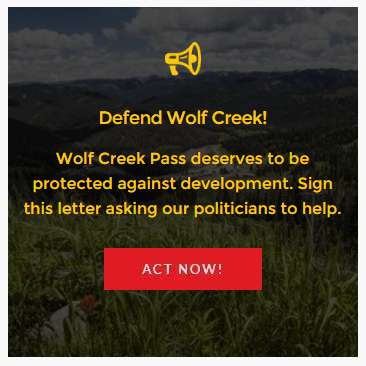 A Tool for Growth
The San Juan Citizens Alliance made a strategic commitment to growing their membership so that they could rally public support around issues affecting the community.  More members also means more revenue to fund better education programs, promote campaigns and more resources to level the playing fields with deep-pocketed entities.  The website is the main portal and tool to grow membership, manage members and drive daily engagement with the community.