Web Design and Development
Early Motion strives to create beautiful and functional sites that serve your business goals and are a pleasure for visitors.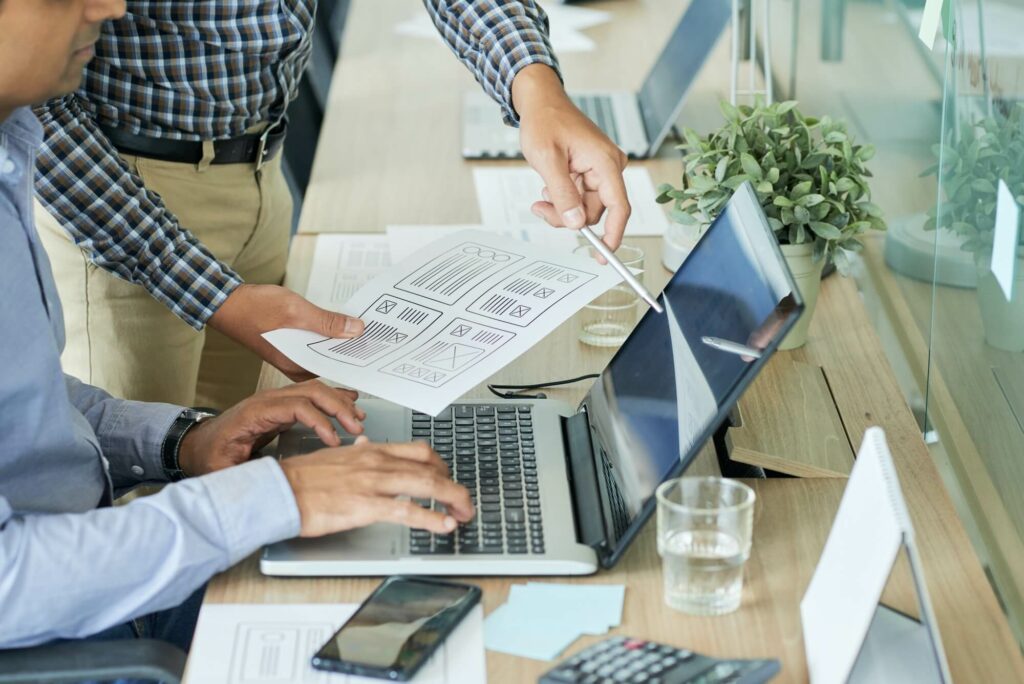 User Experience Based Design to Help Your Bottom Line
Do you need a new website for your business? Do you want a new website that will stand out from the crowd? A website that excites customers to make more purchases and that showcases the unique personality of your brand? You are in the right place! Early Motion's mission is to be the best web design company in the southwest United States, we work hard to build cutting-edge websites that get results for our clients and provide great experiences for your users. All of our websites are designed with your business needs in mind. When you work with us, you can expect the following:
A collaborative environment designed to highlight your brands strength and budget constraints.
Websites that can compete in design and functionality for your target area, whether it is locally, regionally, nationally or globally.
Support for cohesive branding across multiple digital channels like Facebook, Twitter, YouTube, and blogs.
Budget and Design Considerations
There are numerous factors that go into how a website is quoted, here is a brief summary of considerations.
New website or a website redesign?
How many pages?
How many page templates?
Desired design level? Simple to world class?
Is it a static site or a dynamic site?
Number of forms and the logic driving the form input?
Workflow and business process automation?
Functional requirements? Ecommerce, member management, social networking, or other functionality?
Content production needs (copy, photos, video)?
Database integration and reporting?
Level of interactivity?
SEO services?
We understand that not every business is the same and needs can vary widely. To ensure we can meet our clients where they need help and for a budget they can afford, we have separated our web design services into two categories.
RapidMotion UX Service – Simple web design utilizing existing templates with proven effectiveness.
CustomMotion UX websites with top-notch design and tailored to your specific functional requirements.
RapidMotion UX Websites in Less than a Month
At Early Motion, our focus is on driving results. That is why we work to make it as easy as possible for you to begin generating leads online using our RapidMotion UX service. For client who don't need all the bells and whistles of a custom site and just want a website they know will connect them to their customers, we have designed the RapidMotion UX service.  This service was created to accelerate the design process and lower the cost by providing you a choice of a few optimized templates. Each web template is designed with the objective of converting leads. The templates are easy to manage, they are pleasantly designed, they are SEO ready and they are responsive which means that all your visitors can learn about your company from any device. We will set you up with a dedicated project manager to select the best template for your needs and goals, help define the sitemap, and conversion planning objectives. During our discovery session we will define content needs and a few important details (such as colors, fonts, logo, and graphics). If you can deliver these items in the outlined time frame, you will have a web conversion machine in less than 30 days.
Custom Web Design
We assume our clients who choose our custom web design service want to be the best in their industry, and we want to help them reflect their ambitions in a creative and user-friendly way. Being the best, however, doesn't come easy and it seldom comes cheap. It requires thinking big, hard work, specialist knowledge, creativity, data driven decision making and flawless follow through. We take pride in building a custom web design portfolio that stand out for its effectiveness, business value, creativity, aesthetics and ease of use.
Types of Websites We build
Just give us a call at (970) 317-3587 or fill out the form on this page and we will reach out within 24 hours to hear about your ideas and needs.
Web Design and Development involves working through different ideas, designing and building a web property that is compelling and works for your needs. Because our clients needs vary so much it's very difficult to give a set price that fits all cases without sacrificing quality. That being said, our packages start at $800 for 1 page brochure sites. Give us a ring or fill out the form for a free consultation so we can understand your needs better.
We don't require clients to sign up for a maintenance plan, but we generally recommend it. Why? Because the digital landscape is constantly changing with updates to components and core languages that just don't stop. Some of these component updates are to add functionality or fix conflicts, but many of them are there to fix security issues that crop up. If you have a simple 1 page site it might not be necessary, but larger sites should always be updated to ensure that things don't break if 2 years down the line a mandatory security update is required. Our plans start at $25/month and cover updating plugins, themes, and core programming languages.
Yes we can provide hosting if you would like. We actually prefer it as it is the same cost as other services and gives us more control make sure things are running smoothly.
We can host emails and we can set it up so you can use another service for email. Email hosting is part of our hosting plan, so it is essentially free. Let us know if you would us to host your email.
We hope that we provide a service that will keep you with us for a long time to come. However, we understand that our clients need the liberty make decisions that best fit their needs. We provide you access to all your files, so you are never dependent on us if you should choose another home. Obviously we work really hard to make sure this doesn't happen. We pride ourselves on have long productive relationships with our clients. 
We're Here To Help Your Business Grow!
Through Creative Ideas, Innovation & Collaboration