Regardless of the size or complexity of your project, we will work intelligently and creatively to make sure you get the the quality you need at a competitive price. Many of our clients are so happy that they put us on a retainer and we help them with their continuous marketing needs.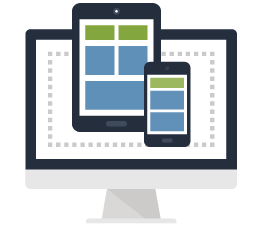 Small-Biz
Small business is the driving force of our economy and we love to collaborate.
Engines of Growth
We understand that small businesses have diverse needs. Whether it's ecommerce, marketing, or management we have a plan for your business.
Start-Ups
Societies thrive when people can live their dreams and provide value to others.
Creative Ideas
We have the tools and technology to help make your business idea come to life – from building to sustaining.
Enterprise
With a plethora of tools out there it can hard to find one that suits all your needs.
Custom Solutions
Your business is unique and it matters to us. We build competitive systems that are data rich, real-time and custom to your needs.
Dedication to Our Clients
Publications Read Per Week
"Without change there is no innovation, creativity, or incentive for improvement. Those who initiate change will have a better opportunity to manage the change that is inevitable."
– William Pollard
Diverse Skills
From technology development to market research and creative content creation, we have the skills to deliver on your needs.
Cutting Edge Knowledge
New Techology, business models, and forms of communication?  The world is changing rapidly, we stay on top of if all. It's actually fun for us.
Determination
Curiosity and determination go well together.  We are always curious and determined to do something useful with what we learn.